Our goal is to help serve the rider to learn more or excel in the discipline of their choice. We specialize in hunters and equitation but, no matter the disipline or the dream, we can make it happen.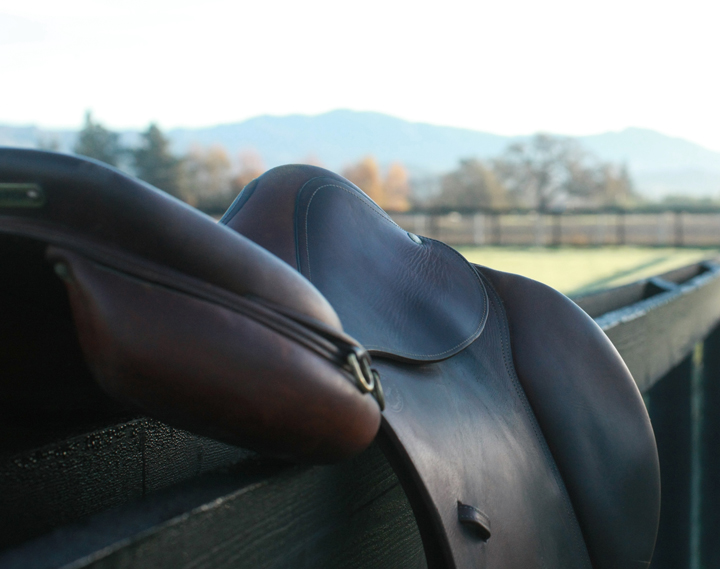 Care of the horse is paramount at Fairfield Farm. We strive for healthy, happy and relaxed horses that graze on grass paddocks for the majority of the winter days. In the summertime we turn out all night and bring the horses into the cool barn during the heat of the day. All stalls are equipped with fans built with thermally protected and sealed PSC motors for comfort and saftey. We have addressed, and will continue to address the west coast ground squirrel problem with a machine called the Burrow Blocker ™ . Used on college campuses, airports, sports fields and we use it here at Fairfield Farm. We invested in the Burrow Blocker ™ because it effectively fills ground squirrel holes. It has significantly reduced the population of ground squirrels on our property making the farm far safer for our horses and our riders.
We are here for you to find your fit, to enjoy the sport and to provide a positive, safe and enjoyable environment for both horse and rider.
Take a walk around the farm and you will notice the attention to small detail - all paddocks are equipped with custom latches for saftey, halters and blankets are tagged with brass numbers to identify ownership, custom baby pads are supplied and cleaned by the farm, the lounge is equipped with a Keurig coffee maker, tv, heat/air conditioning and a heated massage chair (because, well, who doesn't love a massage after a ride?) A vending machine is located in the aisleway, stocked with water and drinks, for your convience.
We feed only Premium First Cut Timothy hay and the feed of your choice. Stalls are bedded with Mallard Creek Mini Flake bedding which is triple screened to remove dust. All stalls are equipped with 3/4" rubber matting, an automatic fly spray system as well as individual fans. Both stalls and paddocks are equipped with automatic waterers which are fully drained and cleaned weekly.